What Is the Difference Between A Blunt Cut And a Bob?
Blunt as the name suggests is a very straightforward cut (just like your blunt friend). It is even at all sides around the head and edgy on the ends.
What is a Bob Cut?
While bob cut can be of various types such as a lob, angled, A-line, blunt, inverted, and more.
Differences between a Blunt Cut and a Bob Cut
Some samples of a blunt haircut are here, however some key difference between a blunt haircut and a bob is are follows: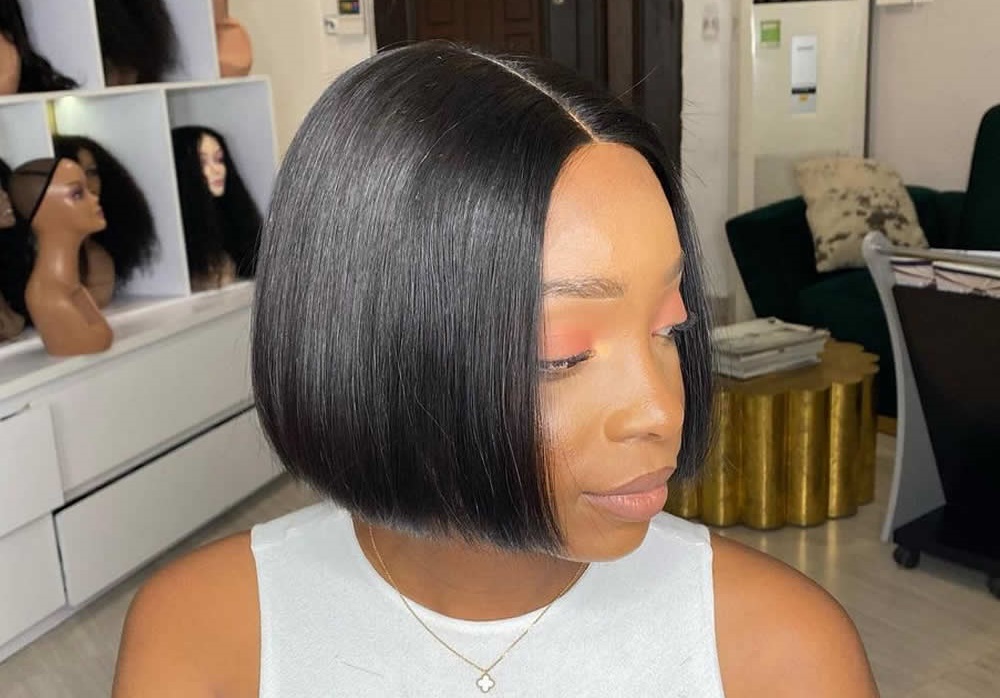 Blunt Cut
Blunts can be of any length according to your desire.
It looks good on all face cuts. Be it round, oval, heart-shaped, big forehead, small
forehead and is customizable as well.
It looks good on women of all hair types. Be it straight, fine, curly, wavy, or any other.
It makes the ends of your strands look denser and thus your hair looks thicker, ads, and
extra volume.
Looks good even if your hair is silky smooth or frizzy and dry.
Bob Cut
Bob cut is generally in between or until the tips of your ears.
It looks good on people with oval or heart-shaped faces with a tight cheekbone and
jawline that gives u that sleek and strong look.
Bob generally looks good on women with straight, fine, and textured hair types.
It has a lot of variety and u can have it in endless ways u want. It satisfies every inch of
you.
The asymmetrical bob with little waves or curls looks even more defining. However,
short haircuts, in general, add a lot more definition to your face.
That was all for a blunt cut vs a bob haircut. Although bangs look phenomenal when styled the right way with both haircuts. Blunts and Bob cut are two different hairstyles altogether. There is no doubt that both maintain their uniqueness. So choose the right cut for yourself and flaunt it the way you like.